Count on
our counsel
to champion
your case!
Jennifer Kahn
John J. Kahn, Jr.
Jennifer Kahn
John J. Kahn, Jr.
Personal Injury & Criminal Defense Lawyers in Brazoria County Providing Guidance and Representation for Clients Dealing With Legal Matters
Whether you've been hurt in an accident caused by someone else or found yourself in a challenging situation dealing with criminal charges, having the right legal ally on your side can impact the outcome of your case. No matter how complicated or simple your legal situation may be, count on The Kahn Law Firm, P.C., for the knowledgeable legal services and advice you need to win.
What Do You Have to Prove in a Personal Injury Case in Brazoria County?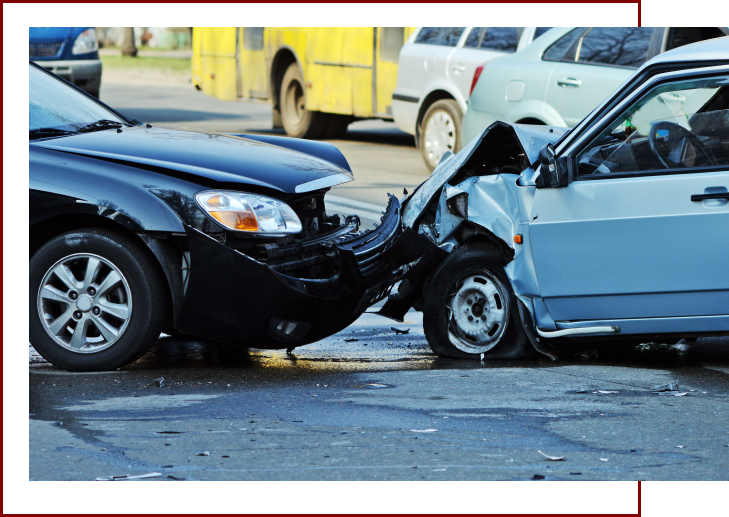 In Texas, personal injury cases are handled in a civil court. That means it is up to the victim (or plaintiff) to initiate the case and provide the evidence necessary to back up their claim and document the extent of their damages and injuries. The legal term to describe this responsibility is the burden of evidence.
In addition, personal injury cases are based on negligence; that is, another party acted with disregard for the safety of others. Their actions resulted in a dangerous situation that led to someone being hurt and sustaining damages. Proving that the defendant had a duty of care to the victim and that the duty of care was breached due to negligence are just some of the aspects that need to be proven in a personal injury case, and a skilled personal injury lawyer can assist you with this step.
"I am excited to highly refer The Kahn Law Firm, PC to all of my family and friends. I have personally experienced the fact that their law firm has a strong interest and dedication to their clients. I was particularly impressed with their hard work and(…)"
"They are reasonably priced. Very knowledgeable and communicated well. Zay is EXCELLENT and very informative and helpful. Hopefully I will never have to use them again lol but I will definitely recommend to anyone who has any legal issues(…)"
"I was referred to The Kahn Law Firm, PC by a friend. After my first conversation with Mrs. Kahn I immediately knew that I was in the right hands. I was involved in a horrible accident, I had never experienced anything that traumatic in my life(…)"
Why Is It Better to Hire a Brazoria County Attorney Instead of Representing Yourself?
Many worry about the expenses they may be dealing with when faced with a personal injury case or criminal charges. For that reason, they may be tempted to represent themselves in court in the hopes of saving a few pennies or in fear of being unable to afford attorney fees.
When defending your rights, there is no substitute for the experience an attorney brings to the table. Trying to learn how to navigate the justice system yourself while taking the correct steps to move your case in the right direction without help is nearly impossible, not to mention risky – you may end up appearing unprepared before the court, cause unnecessary delays, and ultimately make mistakes that may cost you more in the long run than hiring an attorney. At The Kahn Law Firm, P.C., you can schedule a free consultation to discuss your case and fully understand what we can do to help you reach a favorable resolution.
What Will Happen at My First Consultation With
The Kahn Law Firm, P.C.?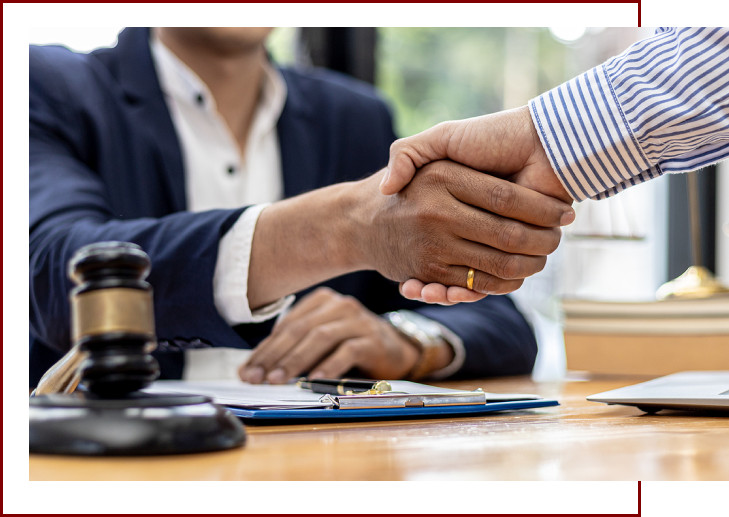 The first thing you should remember is that your attorney is on your side, so it is crucial to ensure that the person or the law firm you are hiring is a good fit for you. Your initial consultation works similarly to a job interview – it is an opportunity for you to see if you would be comfortable letting a particular law firm handle your case and a chance for your prospective attorney to see if they would like to take on your case.
Ask honest questions and share as much information as possible – and don't worry, nothing you share can be revealed to others due to the attorney-client privilege. If you and your attorney wish to work together, you will likely learn about details such as fees and how your attorney plans to handle your case.
Why Choose Us
We understand what you are facing. You may be dealing with an unforeseen injury caused by someone else or a criminal charge that could turn your life upside down. Our firm can help you every step of the way.
We have honesty, hard work, and justice at the forefront of what we do. We believe in doing what is best for every client, even if that means resolving matters without a lawsuit.
We are a Christian law firm that focuses on the needs of every client with dedication, integrity, and honesty. We understand how a legal issue can rock your entire life, and we will do all we can to help you reach a favorable resolution.
We are a husband-and-wife team. When you hire The Kahn Law Firm, P.C., your case is handled by both attorneys who will put their 35 years of combined experience to work for your case.
Insurance companies know who we are. We have won countless cases on behalf of our clients and are not afraid to go up against large insurance companies and fight them for you.
We deliver results. Every client is unique, and for that reason, we will use a personalized strategy to bring you the results you need to move on with your life.
What Kind of Personal Injury and Criminal Defense Cases Does The Kahn Law Firm, P.C. Handle in Brazoria County?
At The Kahn Law Firm, P.C., clients in Brazoria County can get help with a variety of cases in the practice areas of personal injury and criminal defense. Our firm is dedicated to providing top-notch legal advice, services, and representation for cases of any complexity, including:
Personal Injury

Car Accident
Truck Accident
Motorcycle Accident
Pedestrian Accident
Bicycle Accident
Rideshare Accident
Brain Injury
Dog Bites
Premises Liability
Construction Accident
Criminal Defense

Assault
DWI
Drug Cases
Juvenile Cases
Murder
Robbery
Murder
Sexual assault
Even if you are dealing with a personal injury or criminal case type not listed above, we still encourage you to reach out to The Kahn Law Firm, P.C. to discuss your situation and see how we may be able to help you or point you in the right direction. We look forward to assisting you.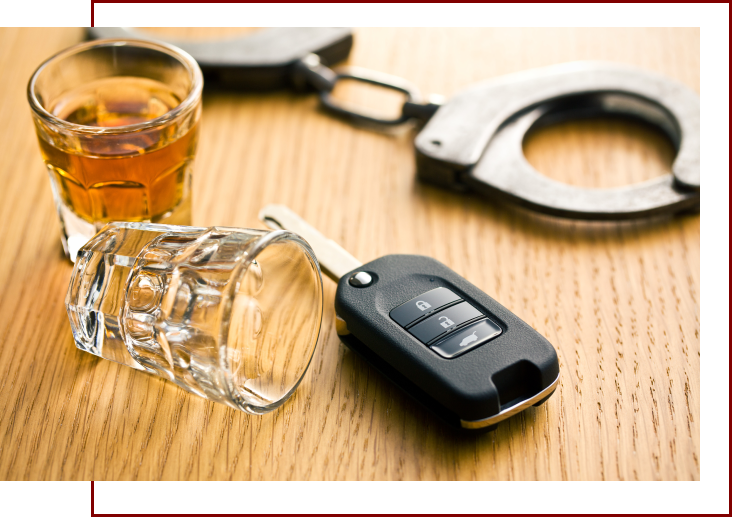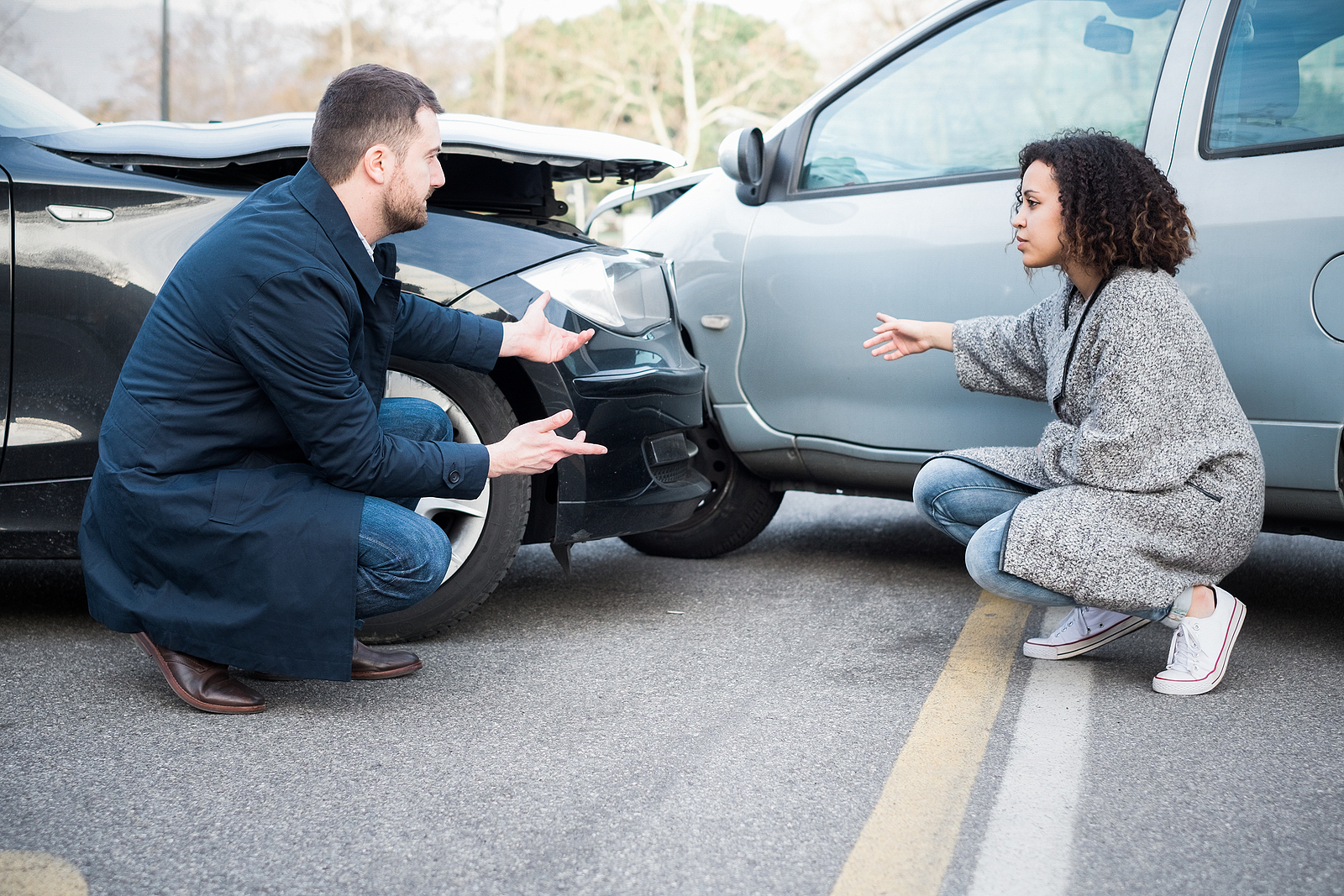 What You Need To Do When You're Hit By an Uninsured Driver
A Challenging Time It's no surprise that fo(...)
Read More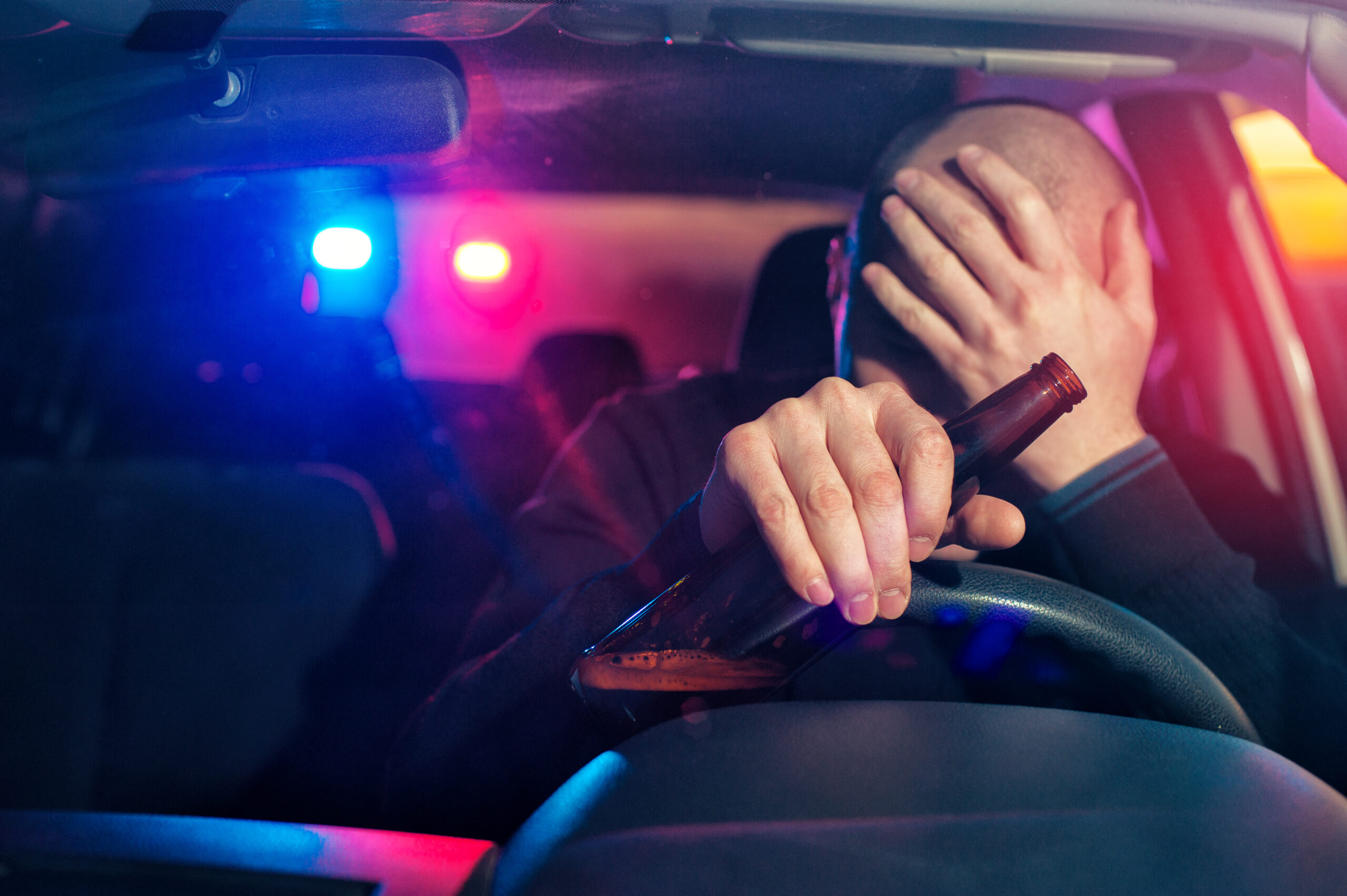 Understanding DWI & DUI Laws in Texas: Consequences, Penalties, Legal Implications
What Does a DUI in Texas Consist Of? You may have(...)
Read More
What Makes The Kahn Law Firm, P.C. from Brazoria County Different?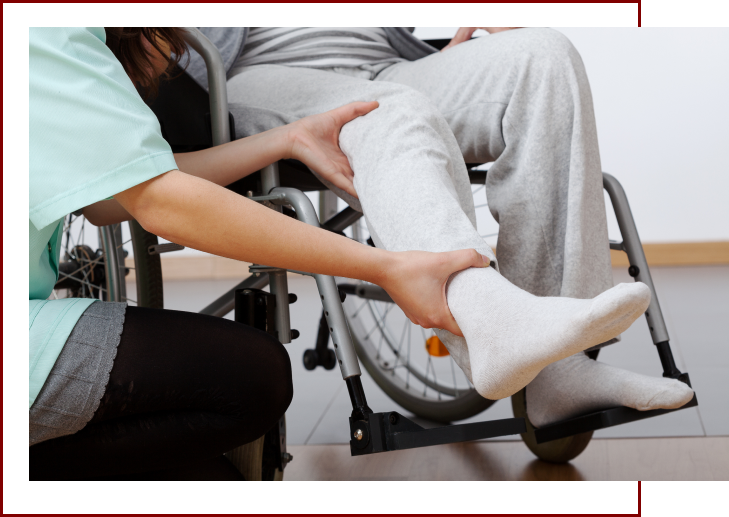 At The Kahn Law Firm, P.C., we put our maximum effort and focus on every case we handle, treating it as the most important and doing all we can to protect your rights as a personal injury victim or as someone charged with a criminal offense. No matter if you are dealing with the consequences of someone else's mistakes that caused you to be injured or you are facing the consequences of your own mistakes and hoping to avoid criminal charges, you can count on the skills and knowledge of the attorneys at The Kahn Law Firm, P.C. to help you navigate your unique circumstances.
No matter how simple or complex your legal issue may be, reach out to our office at 713-999-6549 and request to schedule a free consultation to see how we can help you.
Frequently Asked Questions
How does negligence work in a personal injury case?

A strong personal injury case is usually based on a breach of duty of care, or in other words, the consequences of someone's failure to do what they should have done to prevent another party from being hurt. It is up to the plaintiff to prove that their damages resulted from someone else's negligent actions, so working with a seasoned personal injury attorney is key.
Is there a time limit to file a personal injury claim in Texas?

Personal injury claims in Texas are subject to a legal deadline referred to as a statute of limitations. A statute of limitations defines how much time a personal injury victim has to seek damages compensation after the accident. In Texas, the statute of limitations for personal injury claims is two years, and the clock starts ticking from when the accident occurs.
What happens if I am partially at fault for my accident?

If you are partially at fault for your own injuries, you may still receive compensation as long as you are not 51% at fault or more. In addition, the percentage of responsibility assigned to you directly affects how much money you may receive. If you are partially responsible for your accident, working with a seasoned personal injury attorney is crucial to help you minimize your liability.
Should I accept the first offer from the insurance company?

Insurance companies are for-profit businesses that want to protect their profits and close out claims quickly and for as little money as possible. One of the ways they accomplish this goal is by pressuring a claimant to accept their initial offer. However, their initial offer is often too low to cover all damages. You are not required to accept the first offer you receive from the insurance company. Review all offers with your attorney before making a decision.
What are punitive damages?

Punitive damages are a special category of compensable damages available for personal injury victims who were hurt by someone else's gross negligence. Since a civil court cannot sentence a defendant to any type of criminal sentence other than ordering that defendant to compensate the victim for any losses, punitive damages may be ordered as a way of punishing the defendant's behavior and discouraging it from happening again in the future. Ask your attorney if your case qualifies to receive punitive damages.
What should I do if I am being charged with a crime?

Being charged with a crime or taken into custody is a scary and stressful experience, so your priority is to remain calm and polite. Do not argue with law enforcement or try to resist arrest, as that can only complicate matters for you. You can exercise your fifth amendment rights and remain silent, and be sure to reach out to a criminal defense attorney as soon as possible. Your attorney can help you understand your charges and next steps.
What can a lawyer do to get my charges dismissed?

Every criminal case is unique, and results may vary, but one of the goals of a criminal defense attorney is to get charges reduced or dropped whenever possible. One of the many strategies your attorney may use to achieve this goal is to question the legality of the evidence the prosecution may be presenting against you. For example, if an officer did not have enough probable cause to conduct a search in your vehicle, any evidence found as a result of an illegal search could be deemed inadmissible in court, likely resulting in your charges being dropped.
How long will a DUI stay on my record in Texas?

A DWI will stay on your record permanently in Texas unless you meet certain strict criteria to have the conviction expunged or sealed – otherwise, a DWI can follow you for the rest of your life and affect your ability to pass a background check, secure employment, housing, and more. If you are charged with a DWI, the best thing you can do is to hire a DWI lawyer that can help you avoid a conviction in the first place.